Dailymotion Asset Manager

Role:
Lead Product Designer, Design Strategy, Visual Designer


Defining the Problem Space


Dailymotion's Partners/users hold a large amount of video assets library of video content. At the time of this project, users had no way of managing all of their video content in one place, all in bulk. Partners would have to edit their assets one at a time. For a partner with over 1000 videos, this process can take hours upon hours.


Goal

Design a experience that allows users with a large amount of video content, to manage their videos all in one place.



User Needs
When talking with clients about the Asset Manager experience, I was able to collect insights what the user needs were:


Users want to be able to password protect videos

Users want to be able to delete multiple videos all at once

Users want to be able to edit video assets all together, at the same time



Lo-Fidelity Wireframes
Mobile wireframe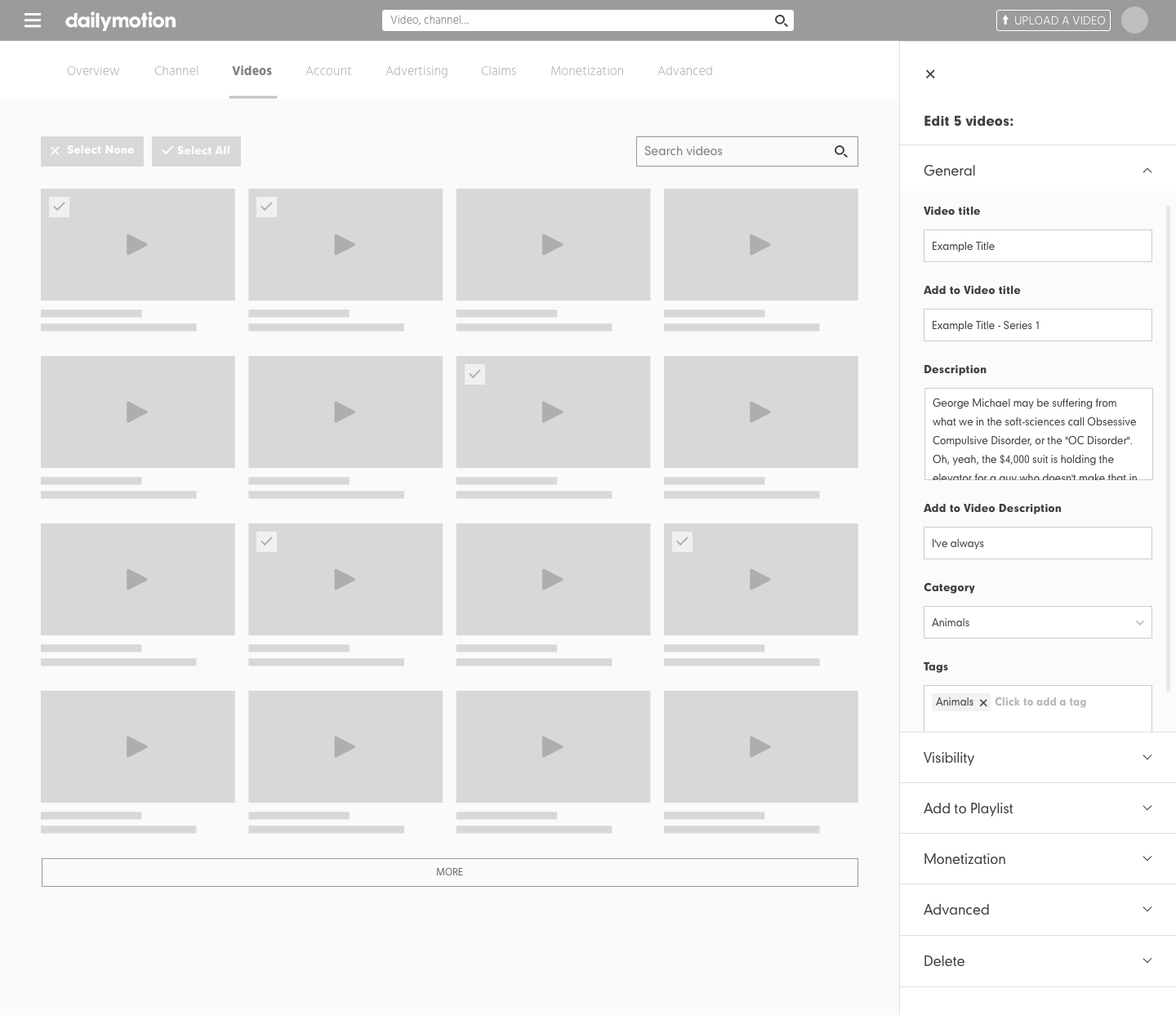 Low Fidelity wireframe of the Asset Manager experience. The user first selects videos on the left side of the screen, then the right side rail menu appears and the user has several options to choose.


Prototype
Prototype of the video selection and menu slide out animation in action, built in Adobe After Effects



Hi-Fidelty Concepts
I leveraged the Dailymotion design system to arrive at a consistent experience that felt branded and also innovative.


Landing screen



When the user taps select all, a slide out menu appears on the right side of the screen. There are options in the menu that allow the user to customize one or more select videos.



Mobile Hi-Fidelity concept